Our favourite KINTO Day Off Tumbler meets Rainbo! The perfect thermal vessel for keeping yourself hydrated and dosed with functional mushrooms. We suggest adding our mushroom tinctures directly in your beverage for your daily dose of fungi.
KINTO is a Japanese brand aspiring to create products that enrich your everyday life. This thermal mug is perfect for hot and cold beverages. 
View full details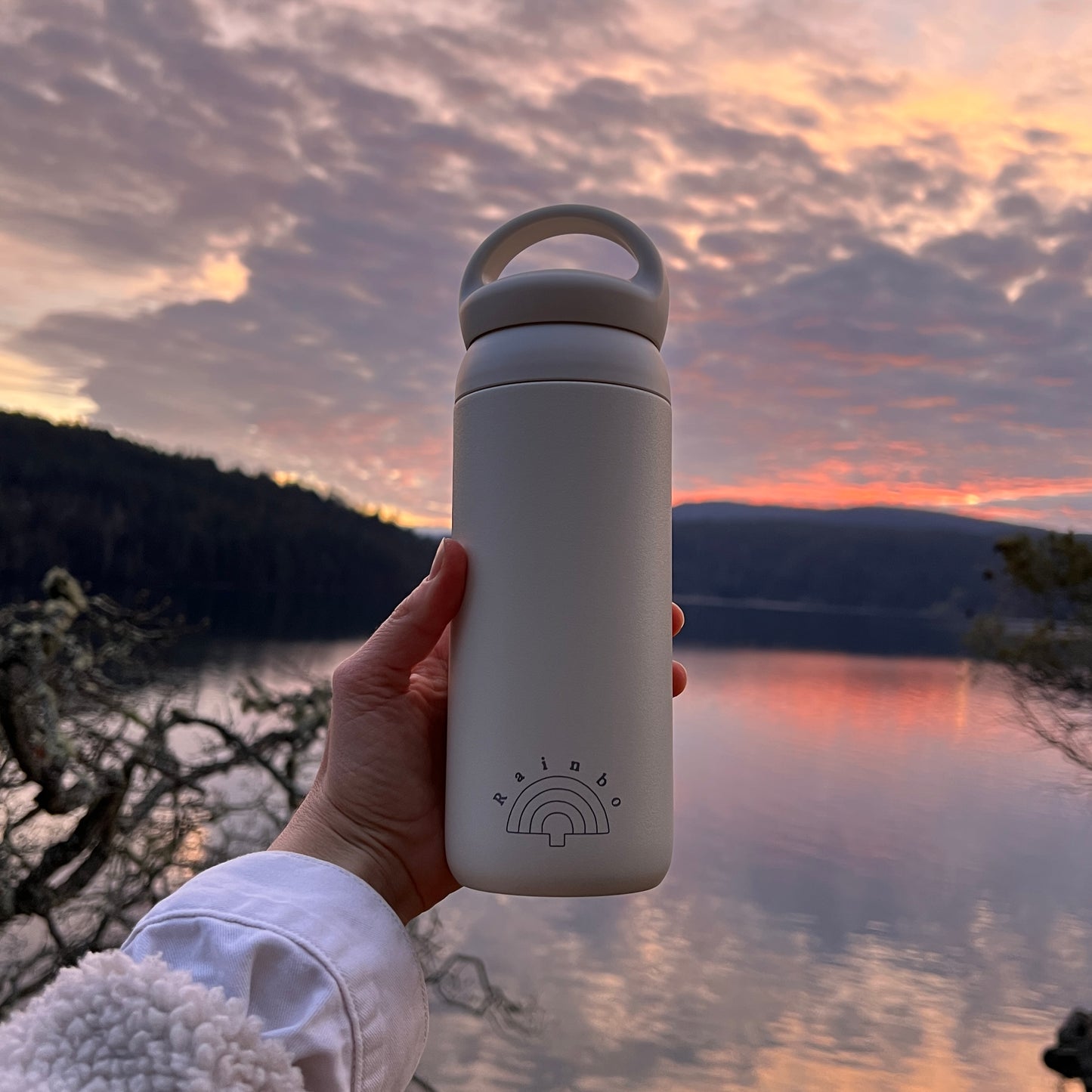 Our Products

Vegan

Non GMO
B-Corp Certified
Climate Neutral

Fruiting Body Mushroom
Made in Canada
100% Traceable
Third Party Tested
Our Process
Sourced at the fruiting body stage, our dual extract and non-psychoactive mushroom tinctures are brimming with benefits for a more supported body and mind. 
Our Promise
No grain. No fillers. No mycelium in our products. Just mushrooms with you and Mother Earth in mind.