Show your mushroom love with this Rainbo pin! Made from hard enamel, has gold metal details and two pin backs so it will stay in place while you forage and move.
Wear this pin to show your support and open mind for a fungi future.
View full details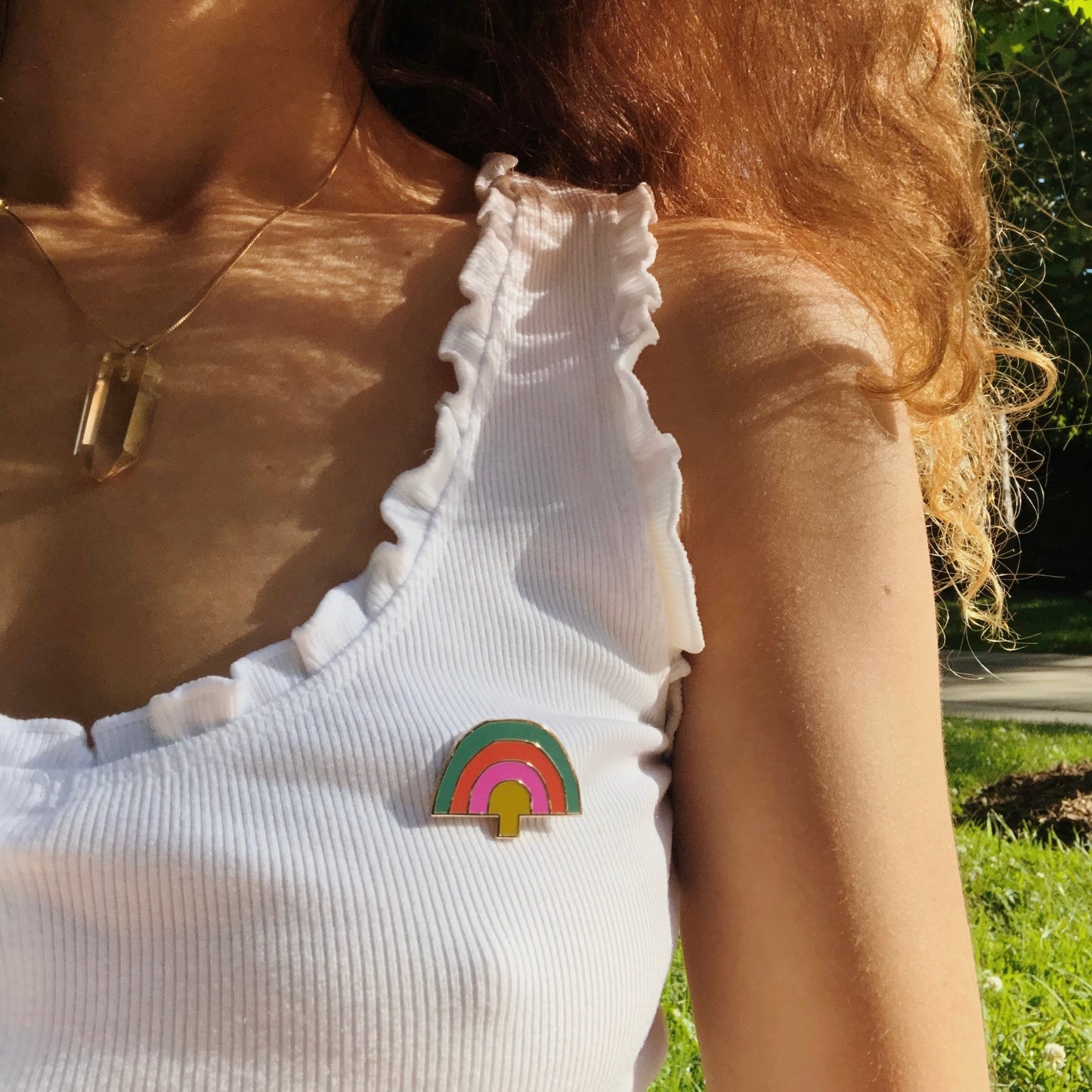 Our Products

Vegan

Non GMO
B-Corp Certified
Climate Neutral

Fruiting Body Mushroom
Made in Canada
100% Traceable
Third Party Tested
Our Process
Sourced at the fruiting body stage, our dual extract and non-psychoactive mushroom tinctures are brimming with benefits for a more supported body and mind. 
Our Promise
No grain. No fillers. No mycelium in our products. Just mushrooms with you and Mother Earth in mind.