Your emotional support blanket in mushroom form. Lion's Mane and Reishi work together to strengthen and regenerate the nervous system while regulating stress responses for a calm and balanced mind and body. Adaptogenic Reishi helps to ease anxiety not only by supporting a more robust stress response, but also via higher quality sleep and healthier immune function, which in turn equips the body to better manage stress. Lion's Mane helps to elevate mood and restore mental balance while encouraging long term neuron renewal. Take them in tandem for a steady stream of mental calm, clarity, and a fortified nervous system. 
View full details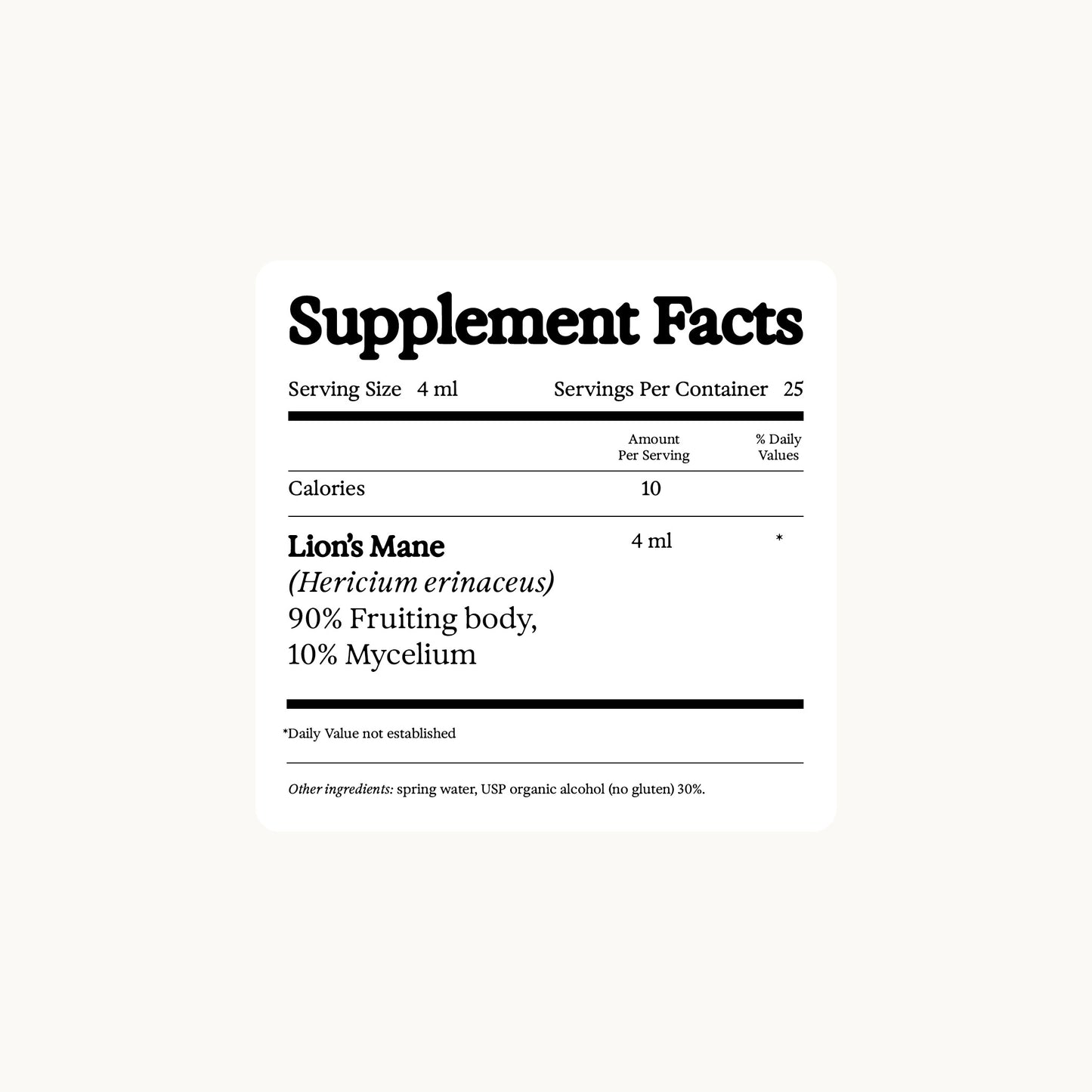 Our Products

Vegan

Non GMO
B-Corp Certified
Climate Neutral

Fruiting Body Mushroom
Made in Canada
100% Traceable
Third Party Tested
Our Process
Sourced at the fruiting body stage, our dual extract and non-psychoactive mushroom tinctures are brimming with benefits for a more supported body and mind. 
Our Promise
No grain. No fillers. No mycelium in our products. Just mushrooms with you and Mother Earth in mind.