A blend of 11 powerful and potent functional mushrooms made to consume every day, like a multivitamin. 11:11 is a dual extract tincture to support a high vibrational body. Mushrooms work in synergy with each other to protect and support the body and mind, supporting your immune health and resilience.* 
*Please note this 11:11 formula is alcohol-free and contains organic USP glycerine. Glycerine has a sweet taste and syrupy consistency. All 11 mushrooms are dually extracted via water and ethanol; however, the ethanol is evaporated and glycerine is used to stabilize.
Rainbo mushrooms are sustainably cultivated in Canada. 

Made with love. Consume with reverence.
View full details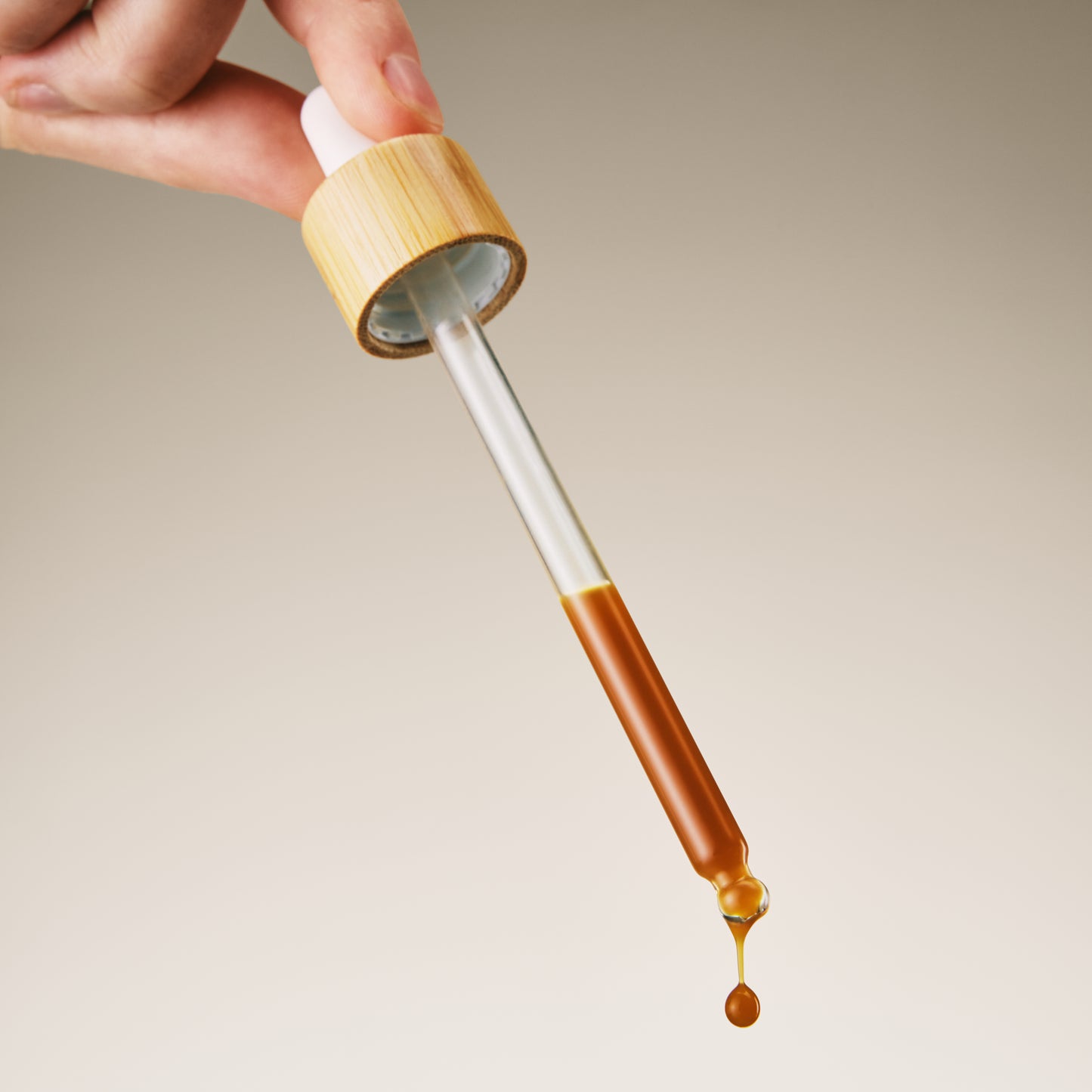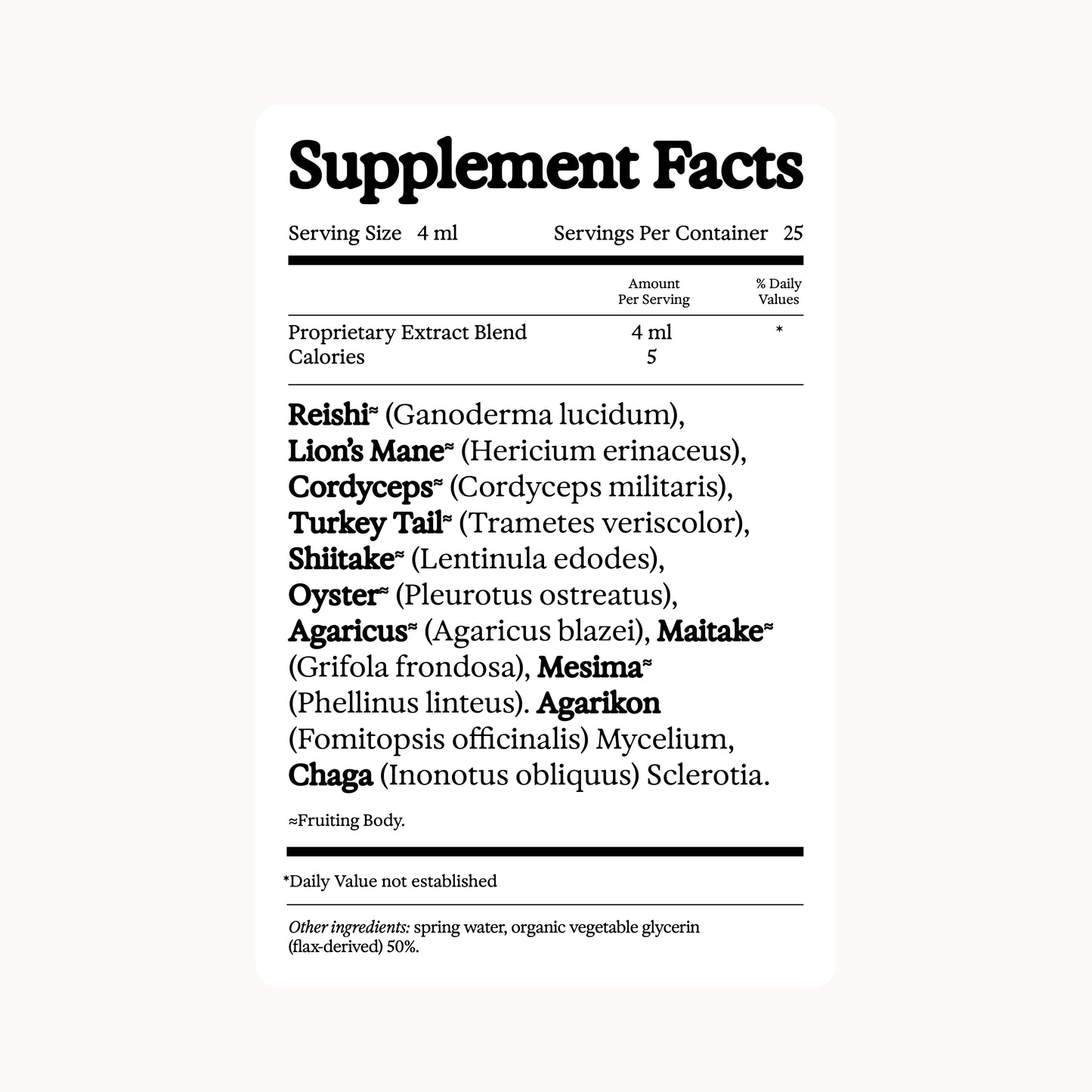 Our Products

Vegan

Non GMO
B-Corp Certified
Climate Neutral

Fruiting Body Mushroom
Made in Canada
100% Traceable
Third Party Tested
Our Process
Sourced at the fruiting body stage, our dual extract and non-psychoactive mushroom tinctures are brimming with benefits for a more supported body and mind. 
Our Promise
No grain. No fillers. No mycelium in our products. Just mushrooms with you and Mother Earth in mind.