The Travel Kit
The Travel Kit
Mini mushrooms on-the-go
Alcohol-based tinctures
Introducing The Travel Kit, the perfect companion for all your mushroom supplement needs on the go.
This kit features four 30ml dual extract tinctures of the most famous functional mushrooms: Chaga, Reishi, Cordyceps, and Lion's Mane.
Each bottle is easy to take with you, and is designed to support a healthy immune system, improve energy, and enhance mental clarity. Perfect for the busy traveler or anyone looking for the convenience of having all the benefits of medicinal mushrooms in one easy-to-use kit.
View full details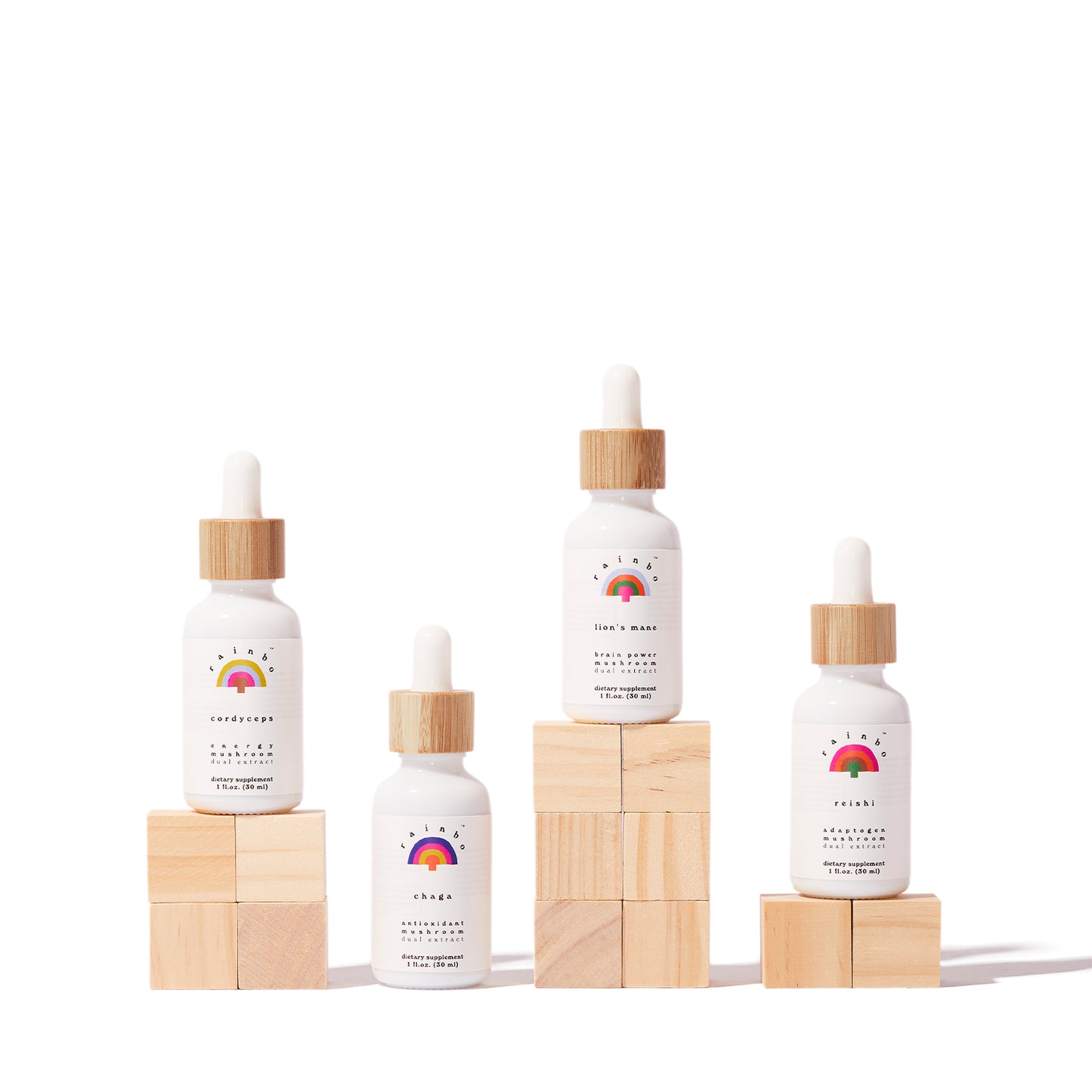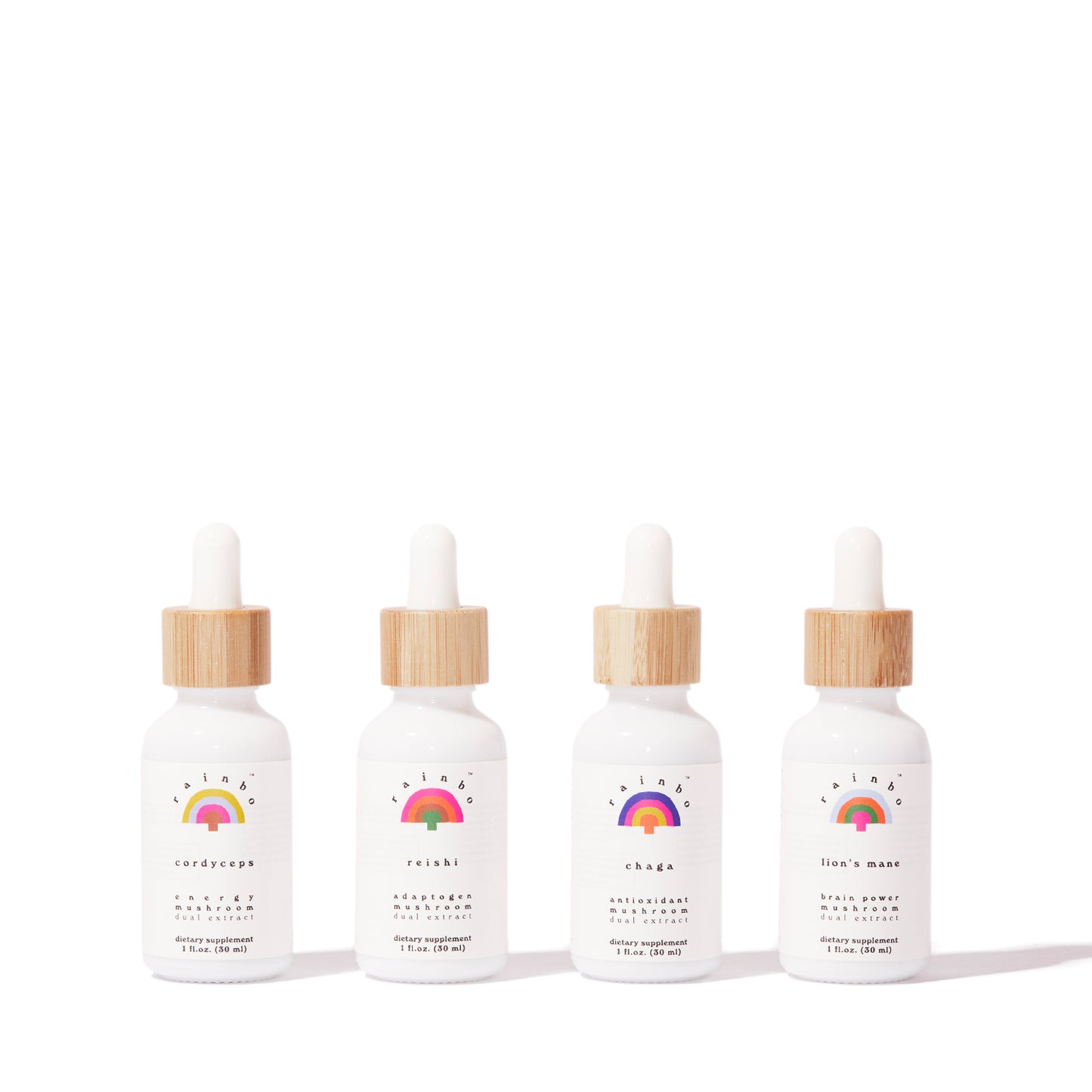 Our Products

Vegan

Non GMO
B-Corp Certified
Climate Neutral

Fruiting Body Mushroom
Made in Canada
100% Traceable
Third Party Tested
Our Process
Sourced at the fruiting body stage, our dual extract and non-psychoactive mushroom tinctures are brimming with benefits for a more supported body and mind. 
Our Promise
No grain. No fillers. No mycelium in our products. Just mushrooms with you and Mother Earth in mind.